A software solution that enables you to run and manage your gaming club efficiently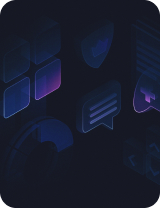 Advanced technology for managing a gaming club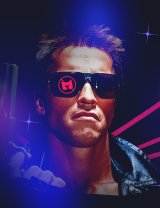 It takes you just half an hour to migrate to SmartShell from any other platform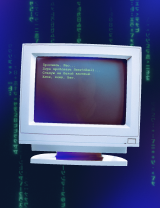 Test SmartShell™
30-day free trial, no obligation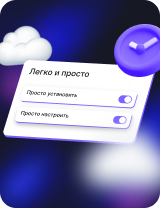 SmartShell™ - easy, efficient, flawless performance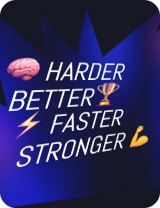 Workforce optimization
Gaming club management system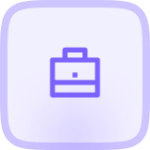 FOR GAMING CLUB OWNERS
Focus on what's important – SmartShell™ helps you make the right decisions
We provide useful information on key business parameters.
Our efficient business process automation helps you save time and money
Solutions embedded in the SmartShell™ architecture protect your systems against fraud and human errors
You're notified of important events via Telegram
We guarantee compliance with Russian privacy laws under Federal Law 152-FZ
We incorporate customer feedback and experience when developing the product functionalities
Always available to help
Choose wisely.
SmartShell™ — the best software solution for your business.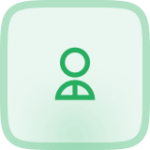 FOR MANAGERS
Manage efficiently – SmartShell™ gives you the tools you need.
Our carefully crafted workflows protect your business against human errors
We provide detailed information on all events occurring in the system
The UI/UX creates intuitive experiences that reduce employee onboarding time
You receive detailed information on all employee activities
We facilitate product and cash flow control with an effective admin panel
The user-friendly task manager enables you to manage and track employee tasks and projects
No compromise.
Choose SmartShell™ – your customers will love it.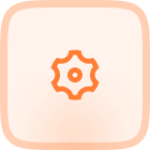 FOR IT SPECIALISTS
No beating around the bush here with tech support; SmartShell™ doesn't eat up your time
Your workload is reduced - it takes just about 90 minutes to install and configure SmartShell™ in a club with 30 PCs
We protect your client computers – our unique Shell will protect you against any unwanted or potentially dangerous activity by gamers; extra resources are not required
The admin panel gives you direct access to real-time information about the state of your client computers
No need to worry about updates and interaction with tech support: our system updates are cloud-based, Shell will update itself, you won't feel it.
SmartShell™ is an advanced software suite powered by a cloud-based microservice architecture.

300 000 +
Gamers who have everything working as it should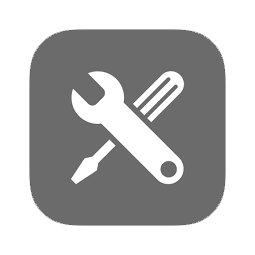 90 minutes
It takes to set up a gaming club of 30 PCs
500+
Gaming clubs from Russia and CIS use our software

10,000+
Total number of computers in these clubs

10 minutes
Average tech support response time
What does the SmartShell interface look like?
For the employee For the customer
Only useful features

Keep track of all your gaming seats and equipment
Manage game time the same way for PC and consoles

Flexible rate system
Easily set up per-minute and bundle rates

Gaming club account
Enhance your service level by providing your customers with gaming club accounts

Event logging per shift
Easily retrieve the history of events during an incident

Program autorun
Configure the program launch settings on the client PC

PC status monitoring
Monitor RAM status and disk usage

Creating notes about clients and PCs
Create notes about clients and PCs for all employees

Recording non-cash transactions
Keep track of movement of funds on receipt and disbursement orders
Unique benefits

/01
Fast and secure Shell
Shell is a client shell for PCs. In replacing the Windows desktop, Shell prevents guests from performing unwanted or potentially dangerous actions. The clean, user-friendly design helps your guests settle in faster.
Developed in C++, the client shell is designed such that it doesn't burden the hardware and doesn't slow down the games it runs, thereby providing high performance.

/02
Open GraphQL API
APIs are used to integrate new apps with existing software systems.
Our customers can develop customized solutions to meet their individual needs.

/03
Hardware status monitoring
The software suite continuously monitors hardware health/status and allows you to remotely control the power supply of computers.
Full information about the equipment and its configuration is available online. Continuous monitoring of the technical condition of your PCs allows you to optimize costs, simplify inventory and plan upgrades.

/04
Cloud-based microservice architecture
Reduced support costs, background updates, fast updates, resilience to sudden workloads, easy scalability, and more are possible with the SmartShell™ architecture.
Modern technologies are at the core of our product, which makes SmartShell™ the most high-tech software for gaming clubs.

/05
Modern and high quality UI/UX
SmartShell™carefully crafted, user-friendly, intuitive interface sets us apart from our competitors.
Your employees will understand everything at a glance, and your clients will appreciate the clean and convenient client shell.
To allay any doubts
What are the minimum requirements to install Shell?
Operating system: 64-bit Windows 10;
Processor: any AMD/Intel;
Memory: 4 GB RAM;
Hard disk space: 100 MB;
Network connection: Ethernet cable connection (WiFi is not supported).
Learn more in the Knowledge Base.
In fact, you only need to have the operating system to be at least Windows 10 Pro 20H2 (Build 19042) and that's all. Shell will run even on a calculator with Win 10
Can I migrate my user base?
Yes, please contact our tech support in the admin panel or via Telegram.
Can I block a client's access to explorer?
Data security is in your hands, you can easily block disk access or prevent unwanted windows from being opened. More details.
Can I write my own modules on the API?
Yes, you will be able to add your own functionality using the open API. So, with the help of programmers (or by yourself), you can provide interaction with third-party services or devices.
Do you work with diskless solutions?
Yes, we support all diskless solutions, but Shell installation comes with peculiarities – you can get details via the tech support chat in your dashboard.
What our users are saying
SmartShell™ Cloud
subscriptions and add-ons
Free
Basic functionality for running a gaming club
Free
/for all licenses
Limit - no more than 35 computers in a gaming club
API is available as a part of the tariff plan
No add-on modules
Technical support available from 10:00 AM to 7:00 PM (Moscow time), accessible via admin panel
Standard
Full control over business
320 ₽
/license per month
5%/10%/15% off for 3/6/9 months respectively
API is available as part of the plan functionality.
Add-on modules are included
24/7 priority tech support, accessible via admin panel
Starter
Flexible settings and convenient features
150 ₽
/license per month
No discounts
API is available as part of the tariff plan
No add-on modules
Tech support available from 10:00 AM to 7:00 PM (Moscow time), accessible via admin panel
Need
consulatation
Please fill out the form, we'll get back to you.
Don't feel like waiting?
Send us a message on Telegram, we'll respond very quickly :)
Send via Telegram